Foreign ministers of 27 EU states have imposed fresh sanctions against Iran.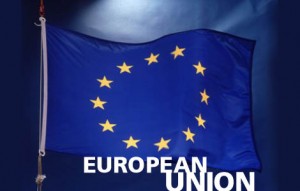 After a two-day meeting in Brussels ended, the European Union leaders agreed to impose sanctions on 17 Iranian officials; it says play a key role in serious human rights violations.
The new names have extended the list to a total of 78 Iranians who are subject to asset freezes and EU travel bans because of their alleged involvement in human rights abuses. The list was agreed at the EU meeting on Friday March 23th.
The ministers also extended the sanctions on all for another year.
"We deplore the continuing increase in executions and the widespread repression of Iranian citizens, including human rights defenders, journalists and members of the opposition," EU foreign affairs chief, Catherine Ashton, said after the meeting.
The ministers also imposed a ban on exports to Iran of equipment that could be used for electronic surveillance.
On Iran, EU governments were also finalizing regulations putting into practice an earlier decision to apply an oil embargo against the country, effective from July 1, in response to the country's defiance over its nuclear programme.
The regulation offers some exemptions to the insurance sector, in a concession to Asian insurers of Iranian oil tankers.
At EU Friday meeting, similar sanctions were also planned against Syrian and Belarusian regimes.
EU ministers slapped similar sanctions on 29 Belarus companies and 12 businessmen backing President Aleksandr Lukashenko, whose regime drew fresh international criticism over the weekend for the execution of two men accused of bombing Minsk's metro last year.
Moreover, the European Union imposed sanctions on 12 more Syrians, including the British-born wife of President Bashar al-Assad and other close family members, as it seeks to add pressure on the top echelons of the regime.
Fresh EU sanctions would send a "very powerful signal to everyone inside the Syrian regime that the killing has to stop" and be replaced by a "political process," Swedish Foreign Minister Carl Bildt said, Trend reports.
Sources: RT, Reuters , Wall Street Journal, DW