Iranian Oscar-winning director, Asghar Farhadi backed home in Iran amid warm welcome of 1000s of fans and some of the Iranian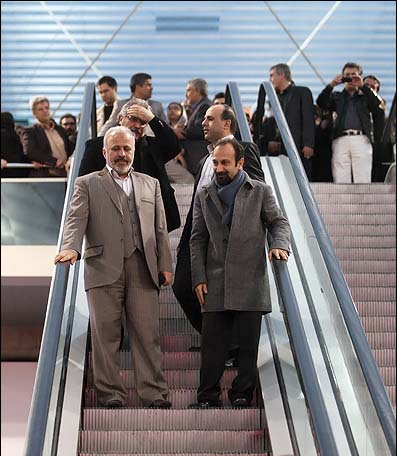 cinema officials at Friday night.
In response to rumors about his migration, the winner of the Iranian cinema's first Oscar prize affirmed that I will stay my lifetime in Iran, and only occasionally travel abroad for some things to do, Mashregh News reported.
Then, he added "I love my country Iran, and I would never prefer anywhere in the world to my beloved motherland."
According to FNA, the creator of 'Nader and Simin: a Separation' stated that I write something soon in response to loving congratulatory messages of people and artists.
The director of highly acclaimed Iranian film said at the end "I will soon give all my prizes to Museum of Cinema."
Sources: IRNA