Western media have misunderstood the results of Iran's parliamentary elections; both sides are the supporters of Leader of the Islamic Revolution Seyyed Ali Khamenei.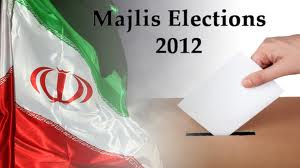 Western media seem to have misunderstood the results of Iran's 9th parliamentary elections, as the main competition was not between the supporters of Ahmadinejad and Supreme Leader Ayatollah Khamenei.
Ahmadinejad loyalists, including Esfandiyar Rahim-Mashaei (Ahmadinejad's controversial former chief of staff and leader of a deviated current) and his allies, did not participated in parliamentary elections. They would likely try to gain the support of lawmakers after the 9th Majlis begins work.
Indeed, the main competition took place between the Islamic Revolution Perseverance and the United Principlists Front. The United Principlists Front includes moderate Principlists like Majlis Speaker Ali Larijani, and Mayor of Tehran Mohammad-Bagher Ghalibaf. They all support Iran's Leader but are critical of Ahmadinejad's policies.
The Islamic Revolution Perseverance includes hardliner Principlists headed by Ayatollah Mesbah Yazdi, the member of Iran's Assembly of Experts, that have separated their approach and policy from that of Ahmadinejad.
It could be said that pro-Supreme Leader moderate Principlists are the final winner, since the United Principlists Front won the majority of Majlis seats.
It is predicted that the next competition would take place between the supporters of Ali Larijani and Gholam-Ali Haddad-Adel, the former Majlis Speaker, over the presidency of Majlis.