Iran's Supreme Court on Monday nullified an execution sentence against an Iranian-American man accused of spying for the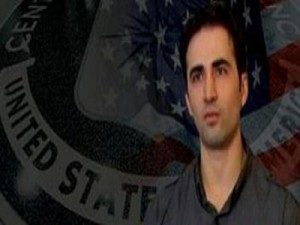 CIA.
Iran's Judiciary Spokesman Gholam-Hossein Mohseni-Ejei told reporters on Monday that the defendant has objected to the verdict handed down by the lower court and the Supreme Court has nullified the verdict, ordering a retrial.
Amir Mirzaei Hekmati, 28, an Iranian American, was arrested in December on arrival in Iran and Iran's Intelligence Ministry accused him of being a CIA agent working to accuse Iran of involvement in terrorism. Then, he was sentenced to death penalty.
Before the death sentence being issued, one of the Iranian bloggers had told that his maximum sentence is 10 years since he committed a barren crime (in which the committed person has taken all the efforts to commit the crime but because of the reasons which were outside the scope of his/her authority, he/she has not received the desired result).
In a televised confession broadcast by IRIB, Hekmati, the CIA operative, purportedly confessed that he had links with the CIA and had intended to act against Iran's national security, Mehr News Agency reported.
On January 9, 2012, Tehran's Revolution Court sentenced Hekmati to death after finding him guilty of collaboration with the US government and its intelligence agency, the CIA, against the Islamic Republic of Iran, Press TV reported.
Sources: Washington Post, ISNA,  RT, Daily times, Fars vokala