Iran's state TV will broadcast the first Oscar-winning film, "A  Separation", in Iranian New year holidays, Fars news agency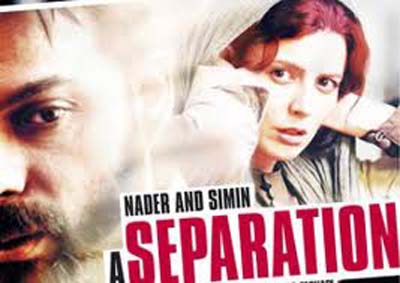 reported.
The state TV has bought the film certification and it would be shown in channel 1 of Iran's TV on 29 March (10 Farvardin, the first month of Iranian calendar).
"A Separation," tells the story of a couple heading for divorce and dealing with domestic troubles, including a young child and an aging parent. It portrays a husband who is protective of his father, who is suffering from Alzheimer's. He is in conflict with his wife, who wishes to emigrate. Their daughter is torn between them.
The film by director Asghar Farhadi won the Oscar for the Best Foreign Language Film at the 84th Academy Awards.