Mahmoud Ahmadinejad will attend Parliament's open courtyard during the next week to answer the question of MPs.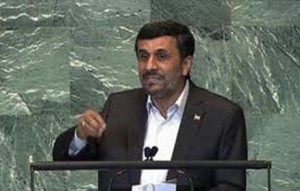 According to Tehran times, MP Reza Hosseini, the spokesman for the MPs who signed the motion to question the president, announced on February 1 that the MPs had not been convinced by the answers provided by the president's representatives at a meeting which was held on the same day to discuss the reasons behind irregularities by the administration.
After a three-week closure of Parliament during which some members attended in their electoral areas, MPs will hold a public meeting on the next Sunday, Tuesday, and Wednesday, Fars News Agency reported.
According to FNA, the questions include the issues regarding currency facility law for Tehran and megacities Metro and public transportation in other cities, country's economic growth rate, the law of targeted subsidies, etc.
Source: Mehr News Agency