Coalition of independent candidates distributed a different brochure – "The Day Amir Kabir Cried" – across the country.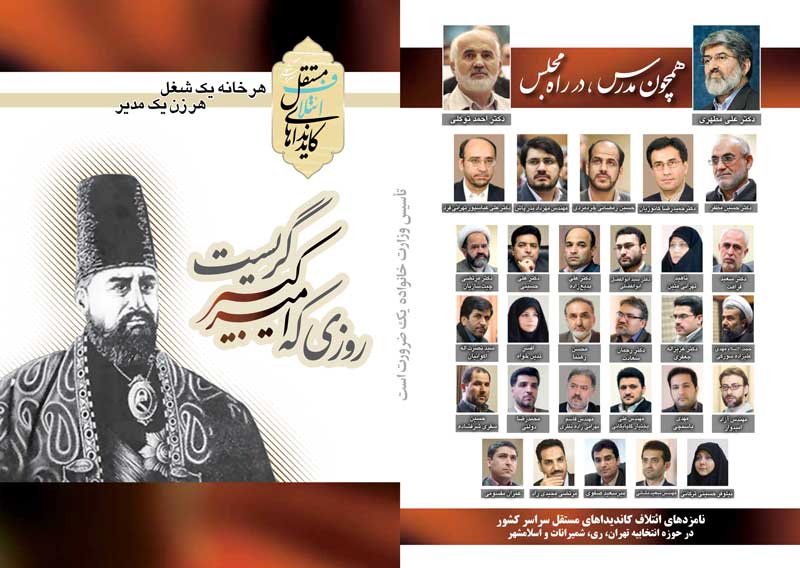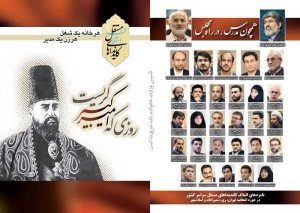 Among different advertisements of the candidates, a different brochure titled "the Day Amir Kabir Cried" was also released, entiran reported.
An informed source said the brochure which was used in the election campaign for the first time, tries to effectively communicate with the audience with its social and historical themes.
"The Day Amir Kabir Cried", which was distributed in Friday prayers in Tehran, Rey, and surrounding towns and cities, has been welcomed by worshipers, an informed source reported.
Comparing the similar historical situation in the Amir Kabir's period, the brochure introduces its plan in the Parliament, and emphasizes the fact that government should pay special attention to the family and the role of woman in this social institution.