Iran won another round of conflict with Israel, but in a different ground.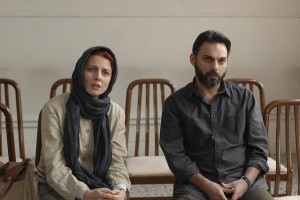 Internationally-acclaimed Iranian drama 'A Separation' won the best foreign language film Oscar on Sunday.
In the Best Foreign Language Film of the Year category, the Iranian family drama went up against Bullhead by Michael R. Roskam (Belgium), Footnote by Joseph Cedar (Israel), In Darkness by Agnieszka Holland (Poland), and Monsieur Lazharby Philippe Falardeau (Canada).
In the foreign language category, Farhadi's 'A Separation' left behind films from Belgium, Poland, Canada, and Israel, the latter has had a wide reflection in the Iranian and Western media.
Russia today quoted Iran's state TV which has called the country's Best Foreign Film Oscar win by 'A Separation' a victory over Israel. Tehran's state television said the award succeeded in "leaving behind" a film from the "Zionist regime," according to RT.
According to Washington post, Iran hailed the country's first Oscar-winning film as a triumph over arch-foe Israel.
Javad Shamaghdari, head of the state Cinematic Agency, lauded the Iranian Oscar win, saying that "American judgment bowed for Iranian culture," the semiofficial Mehr News Agency reported.
Shamaghdari also portrayed the Oscar win as the "beginning of the collapse" of Israeli influence that "beats the drum of war" in the U.S. and elsewhere, according to Mehr.