A few hours ago, a new page was opened in the history of the Iranian cinema at the biggest night of the film industry at the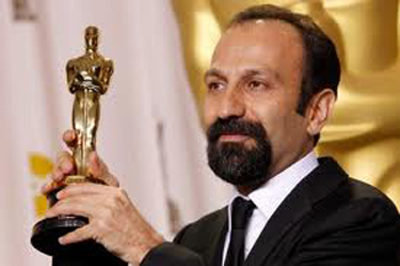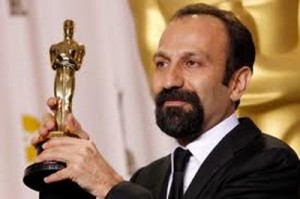 Hollywood and Highland Center (formerly known as the Kodak Theatre).
After days of waiting, Iranians eventually saw a happy ending to Farhadi's  year of traveling around the world to sweep the awards, with 'A Separation' won the Oscar for the Best Foreign Language Film at the 84th Academy Awards.
Reuters reported in the last hours of Sunday that "A Separation" was regarded as the front-runner for the foreign language Oscar after sweeping the awards circuit in Europe and the United States. It also garnered an Oscar nomination for best original screenplay.
In the Best Foreign Language Film of the Year category, the Iranian family drama went up against Bullhead by Michael R. Roskam (Belgium), Footnote by Joseph Cedar (Israel), In Darkness by Agnieszka Holland (Poland), and Monsieur Lazharby Philippe Falardeau (Canada).
"At this time, many Iranians all over the world are watching us and I imagine them to be very happy," director Farhadi said while accepting the Oscar.
"At a time of talk of war, intimidation and aggression is exchanged between politicians, Iran is spoken here through her glorious culture, a rich and ancient culture that has been hidden under the heavy dust of politics." Asghar Farhadi  said in his acceptance speech.
Then he added, "I proudly offer this award to the people of my country, the people who respect all cultures and civilizations and despise hostility and resentment."
Sources: Press TV, Tehran times, ISNA