2012 Oscar countdown begins in Iran. Iranian internet users, who set a countdown timer to 2012 Oscar, have 7 breathtaking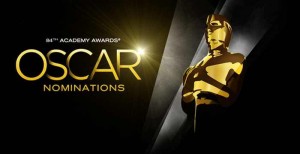 hours ahead.
Iranians are impatiently waiting to see whether Farhadi's "A Separation" brings Oscar to the country for the first time or not.
According to abc news, Hollywood is keeping an eye on the Iranian film 'A Separation' in 2012 Oscar.
Internationally-acclaimed Iranian filmmaker Asghar Farhadi's 'A Separation' has been nominated for the Best Foreign Language Film and the Best Original Screenplay of the 84th Academy Awards.
As abc news reports, for critics and film scholars, 'A Separation' works on many levels. "The writing is flawless, the directing is superb; it's a serious, well-crafted movie, but it isn't ever tedious. It's an audience movie," Guy Flatley of Moviecrazed.com says. "I would be very surprised if it doesn't get the Academy Award."
Hollywood is anticipating a win for the Iranian film "A Separation," one of five nominated for the Academy Award for best foreign film.
Oscars 2012 will be held on Sunday, Feb. 26. The ceremony is scheduled to take place at the Kodak Theater in Los Angeles at 7:00 A.M.
Sources: ISNA