Following Iranian Oil Minister Rostam Qasemi's instruction to stop oil exports to Britain and France companies, Iran has ceased all oil exports to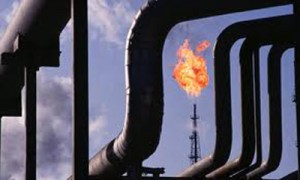 these countries in retaliation for EU oil embargo, Oil Ministry spokesman, Ali Reza Nikzad-Rahbar, said on Sunday.
Nikzad-Rahbar said "Iran has no problem in selling and exporting crude, we have our own customers and the replacements for these companies have been considered by Iran," he added.
In January, the European Union had imposed an immediate ban on Iranian oil imports.
The EU embargo was an attempt to try to pressure Iran to give up its nuclear program the US and its allies argue is aimed at developing nuclear weapons but which Iran says is for purely peaceful purposes.
On January 29, many Iranian lawmakers and officials called for an immediate ban on oil exports to the European bloc, arguing that the 27 EU nations account for only about 18 percent of Iran's overall oil sales and would be hurt more by the decision than Iran.
Sources: IRNA, ISNA, Mehr, RT, AP, Alarabiya