A high-ranking delegation from the International Atomic Energy Agency (IAEA) has arrived in Tehran early on Monday morning.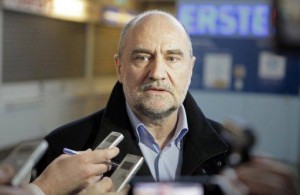 The delegation, headed by IAEA Deputy Director General Herman Nackaerts, arrived in Tehran for 2nd round of nuclear talks.
Before the team departed on Sunday night, Herman Nackaerts said in Vienna airport, "We hope to have a couple of good and constructive days in Tehran."
On January 31, Iranian nuclear energy officials completed a "constructive" round of talks with the IAEA delegation and further meetings were planned.
Sources: FNA, Press TV, AP