Millions of Iranians took to the streets to show their support for the Islamic Republic through staging massive rallies on February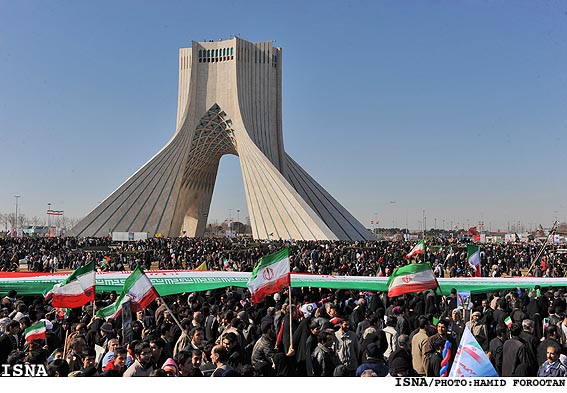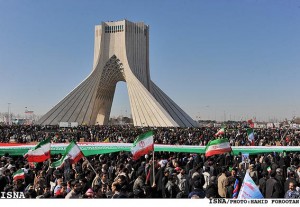 11th, marking the 33rd anniversary of the victory of the Islamic Revolution in Iran.
The demonstrations have kicked off in more than 850 Iranian cities and towns as well as 5,000 villages across the country, according to ISNA.
In Tehran, hundreds of thousands of demonstrators have since early Saturday been heading towards the Azadi (Freedom) Square, where President Mahmoud Ahmadinejad is given a speech.
The national demonstration which is held annually to mark the Islamic Revolution victory is a response to threats and sanctions against Iran.
Sources: presstv, fars