Supreme Leader of the Islamic Revolution Ayatollah Seyyed Ali Khamenei said on Wednesday that former followers of the forces of imperialism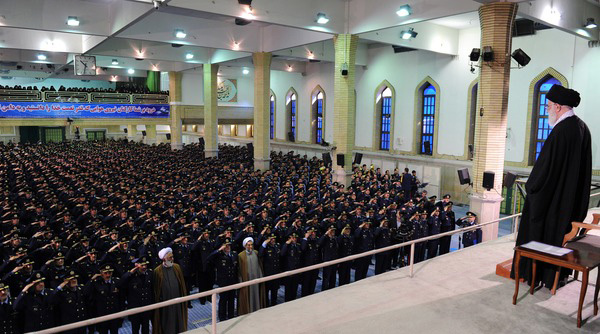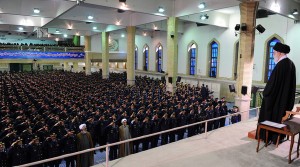 are now on the same front as Iran.
"Today, the Iranian nation's slogans prevail in the region, and the countries that used to be followers of the global arrogance are now standing by the Iranian nation and are pursuing their goals," the Leader said in Tehran on Wednesday during a meeting with a number of Air Force commanders and officers.
He also said that the Islamic Awakening movement in the region shows that the Islamic Republic of Iran is on the right path and its Islamic system is making progress.
The Supreme Leader added that Iran does not claim that the Islamic Awakening in the region has been initiated by Iran, but, no one can neglect the fact that the waves of Islamic Awakening have been inspired by the victory of Islamic Revolution.
Ayatollah Khamenei said that the Islamic nations have suffered from backwardness over the past centuries due to their failure to take timely action and move forward.
He said that the speed of the Islamic nations in their move forward must be faster than that of the global arrogance.
"In order to obtain the optimum speed, the nation and the government in addition to the armed forces must redouble their efforts", he stated.
Sources: IRNA, Tehran times, Mehr News Agency