A top Senate Democrat and Republican on Monday unveiled a bill to impose extensive new economic sanctions on the Islamic Republic of Iran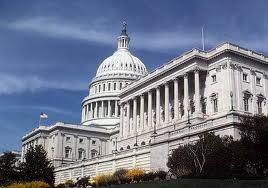 over its nuclear activities.
The U.S. Senate Banking Committee released details of its 61-page bipartisan bill late on Monday and senators will consider the measures and vote on them at a hearing on Thursday.
Following the IAEA inspectors' report in November which suggested that some of the Islamic Republic's alleged experiments could have no other purpose than developing nuclear weapons, both the US and EU have imposed tough sanctions on Iran to force it to halt the suspected development of nuclear arms.
The Senate panel's chairman, Democratic Senator Tim Johnson, and its ranking Republican, Richard Shelby said those sanctions and embargoes have not done enough to force Iran to stop pursuing a nuclear weapon.
"Iran's continuing defiance of its international legal obligations and refusal to come clean on its nuclear program underscore the need to further isolate Iran and its leaders," said Tim Johnson.
He added "we must continue to do all we can — diplomatically, politically and economically — to counter the growing threat from Iran's nuclear program."
Among the provisions that American lawmakers are discussing in the Senate are penalties against Iran's oil tanker operator, the National Iranian Tanker Company (NITC), and the National Iranian Oil Company (NIOC), Press TV reported.
According to Reuters, the proposed bill would penalize U.S. companies whose foreign subsidiaries do business with Iran as well as uranium mining joint ventures with Tehran in other parts of the world.
Sources: Press TV, AP, Reuters