The six-member IAEA team of senior officials and experts, headed by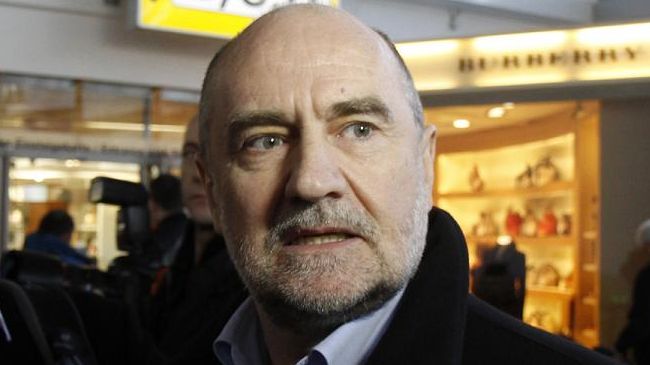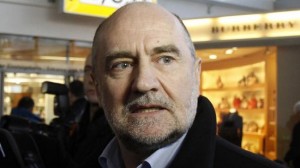 Nackaerts, International Atomic Energy Agency chief inspector, arrived at Tehran's Imam Khomeini International Airport for a three-day visit to Iranian nuclear facilities in the early hours of Sunday morning.
In November 2011, the UN nuclear watchdog released a report accusing Iran of conducting activities related to the development of nuclear weapons before 2003 and saying that these activities "may still be ongoing."
However, Iran insists that its nuclear program was established to generate electricity and produce radioisotopes for cancer treatment and has no military component.
Tehran argues that as a signatory to the nuclear Non-Proliferation Treaty and a member of the IAEA, it has the right to develop and acquire nuclear technology meant for peaceful purposes.
A group of Iranian students, gathered at Tehran's Imam Khomeini Airport, have protested the UN nuclear agency's silence on the assassination of Iranian nuclear scientists, upon the arrival of the UN body's delegation in Tehran and chanted:  "Nuclear energy is our right."
The US, Israel and their allies accuse Iran of pursuing a military nuclear program and have used this allegation as a pretext to sway the UNSC to impose four rounds of sanctions on Iran.
Based on these accusations, they have also repeatedly threatened Tehran with the "option" of a military strike.
IAEA inspectors will be seeking permission to talk to Iranian scientists suspected of working on a weapons programme.
Iran has accused the IAEA in the past of security leaks that expose its scientists and their families to the threat of assassination by the U.S. and Israel.
The IAEA experts are likely to visit the underground Fordo uranium enrichment site near the holy city of Qom, 80 miles south of the capital, Tehran.
Tensions with the West rose this month when Washington and the European Union imposed the toughest sanctions yet in their campaign to force Tehran into making concessions. The measures take direct aim at the ability of OPEC's second biggest oil exporter to sell its crude.
Less than one week after the EU's 27 member states agreed to stop importing crude from Iran from July 1, Iranian lawmakers were due to debate a bill later on Sunday that would cut off oil supplies to the EU in a matter of days.
Sources: Press TV, Guardian, Reuters, AP