Responding to the EU a 6-month phase-in of the embargo on Iranian oil that the bloc agreed on On January 23 as part of a raft of tough new Western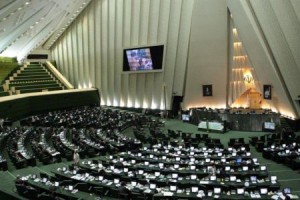 sanctions aimed at forcing Iran to curb its nuclear program, "on Sunday, parliament will approve a 'double emergency' bill calling for a halt in the export of Iranian oil to Europe starting next week," said Hossein Ibrahimi, vice-chairman of parliament's national security and foreign policy committee.
The EU accounted for 18 percent of Iranian crude oil sales in the first half of 2011, according to the U.S. Energy Information Administration (EIA), making it Iran's second-biggest customer after China.
Moayed Hosseini-Sadr, a member of parliament's energy committee stated that "if Iran's oil export to Europe is halted, the Europeans will surely be taken by surprise and will understand the power of Iran and will realize that the Islamic establishment will not succumb to the Europeans' policies."
Moreover, the IMF affirmed this week that crude oil prices could rise 20 to 30 percent if Iran were to retaliate by halting its oil exports altogether.
The leader of Friday prayers at Tehran University, Ayatollah Ahmad Khatami said in his sermon that the EU "went down a well with the rotten rope of the US".
He also mocked the EU's decision to phase in sanctions. "Why wait six months, why not right away? The answer is clear. They are in trouble; they are grappling with crisis," Khatami said.
Sources: Reuters, Fars News Agency, The Voice of Russia, Financial Times