Unidentified gunmen kidnapped 11 Iranian pilgrims in Syria en route Halab city to Damascus, the Iranian IRNA news agency reported on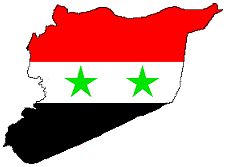 Thursday.
According to the Associated Press, a bus with 49 Iranians was stopped after leaving the town of Halab on Thursday and the gunmen abducted 11 young men from the group but let go the other passengers, who included women, elderly men and three children.
Head of the representative office of Iran's Hajj and Pilgrimage Organization in Syria confirmed that the Iranian pilgrims were abducted. Masoud Akhavan noted that the abducted Iranians were among those who have not obtained permit from Iran's Hajj and Pilgrimage Organization before departing for Syria.
Responding to this inhumane act, Iranian Foreign Ministry spokesman Ramin Mehmanparast has called on the Syrian government to make sure that the Iranian pilgrims who have recently been abducted in Syria are in good health and make every effort to obtain the immediate release of them.
"Such actions go against humanitarian principles and ethical and international commitments and are not justifiable in any way. It is expected that these people would immediately release the Iranian pilgrims," Mehmanparast said on Thursday.
Sources: Associated Press, IRNA, Press TV, Tehran Times