Iranian people, who are delighted by Asghar Farhadi's proud success at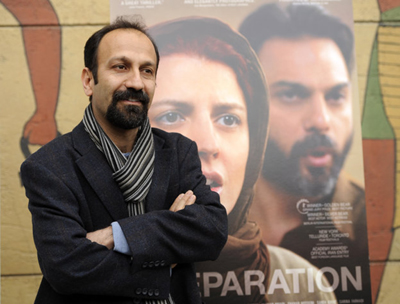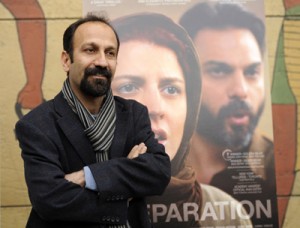 the Golden Globes, impatiently wait for his Oscar.
Oscar's organizers unveiled Wednesday a shortlist of 9 foreign language movies vying for an Academy Award next month. And expectedly, Farhadi's "A Separation" was one of the nominees.
The list, which also includes films from Belgium, Canada, Denmark, Germany, Israel, Morocco, Poland and Taiwan, will be reduced to five nominees by next week, when all nominations  for the February 26 Oscars show are announced.
Many experts and film journals believe that Farhadi's "A Separation" will be certainly among the final nominees of the best foreign language film.
Moreover, some valid journals such as "Hollywood Reporter", "Washington Post", and "NewYork Times" went beyond and stated that Farhadi's "A Separation" has the greater chance than the other nominees to receive the award.
Sources: Cinema Fa, Tabnak, Inquirer Entertainment,  Hollywood Reporter