The US president had sought support from Dmitry Medvedev and Hu Jintao as he seeks to rein back Iran's nuclear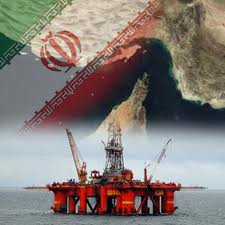 ambitions, but he got no public endorsement from either of them. Russia and China are reluctant to back the US in its push to tighten international sanctions on Iran.
It's necessary to know that at this time, there are a whole lot of countries saying that they are not going to go ahead with these sanctions including Turkey, Japan, China, India, Russia, Greece and Italy.
China has criticized the United States for imposing sanctions on Iran. China have rejected US secretary of the treasury Timothy Geithner's call for a significant reduction in Iranian oil imports by China.
Foreign ministry spokesman Liu Weimin said, China's cooperation with Iran was similar to other countries. "Like many other countries, China maintains normal cooperation with Iran in energy, economic and trade fields, he added.  He underlined that The United States attempted to internationalize its unilateral sanction measures against Iran, and to implement sanction against the Chinese company according to its domestic law, "which is groundless." The Chinese Foreign Ministry made the announcement in response to Washington's decision to impose sanctions on a Chinese company for trading with Iranian firms.
Chinese officials have warned against making links between China's trade relations with Iran and the issue of Tehran's nuclear program.
Alongside, Russia has warned that it would consider any NATO military action against Iran a 'direct threat' to its national security.
"Iran is our neighbor, and if Iran is involved in any military action, it's a direct threat to our security," Russia's outgoing ambassador to NATO, Dmitry Rogozin, told reporters in the Belgian capital Brussels on Friday.
Turkey says it will not comply with the fresh US-led sanctions against the Islamic Republic of Iran over its peaceful nuclear program.
Turkey will not abide by any unilateral or multilateral sanctions against Iran, Turkish Foreign Ministry spokesman Selcuk Unal told a news conference on Thursday.
This comes despite Washington's efforts to drum up Ankara's support for the latest US sanctions.
It should be noted that Italy, Greece, and Spain's oil firms have not altered their next year's oil supply contracts with Iran. According to media reports, the EU imports 600 thousand barrels a day from Iran. A majority goes to those three countries, who are also currently the most vulnerable economies in the region.
Greece and Italy have been saying that they are not going to go ahead with these sanctions because of course of the state of their economy and not just these two countries, but the state of the economy of the Euro Zone
South Korea is also concerned with oil sanctions. Iranian oil accounts for around 10 percent of South Korean imports. The government has said it has not decided on how to reduce its imports.
Even US allies, Turkey and India, have also expressed willingness to boost cooperation and maintain trade ties. Turkey's energy ministry has said the country will import Iranian oil as previously planned.
Turkey's largest state run oil importer has reportedly signed a contract with Iran for the next year. 30 percent of Turkey's domestic consumption is from Iran. India has also announced it would continue its crude trade with Iran. The India government has planned negotiations with Tehran over how to bypass sanctions, so that payments can be made smoothly.
Japan and France held the first bilateral foreign ministerial strategic dialogue on Friday, with the two sides agreeing on the need to impose sanctions on Iran.
But Japanese Foreign Minister Koichiro Gemba and his French counterpart Alain Juppe were reported to be divided on the extent of sanctions.
The Japanese foreign minister emphasized the importance of leaving the door open for dialogue with Tehran.
To wrap up, it seems that it would be difficult for US to gather the support of all countries at this specific point in time. The main issue at the present is simply that the world needs Iranian oil. It is fairly clear now, no one wants to escalate the situation. The best way is to find some way of working things out with Iran for mutual interests. Definitely, US threats would not help the situation. It can be concluded that the world needs Iranian oil and there is no way that America can change it.
Sources: Press TV, Xinhuanet, RT