Israeli army chief Lt.-Gen. Benny Gantz said 2012 is "the critical year that connects between the continuation of Iran's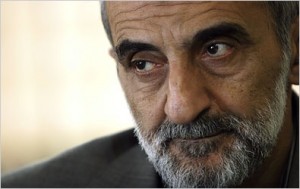 nuclearization, the internal changes in the Iranian leadership, continued pressure from the international community and the things that happen to them unnaturally." Gantz was referring to several mysterious blasts that rocked Iranian defense facilities in 2011, and Wednesday's killing of a leading Iranian nuclear scientist.
Professor Ahmadi Roshan, 32, was a deputy director of the Natanz uranium enrichment facility. He was killed by a bomb placed in a car in Tehran, Fars reported.
Responding them, Hossein Shariatmadari, the editor in chief of daily Keyhan , a hardline newspaper close to IRGC, said Iran would take action legally according to legitimated chapter "Retaliate "of all International Legal systems. He added, it's easy to assassinate Israeli officials and militants for Iranian Intelligence Services, since they've been experienced and skilled during the past 32 years in war with the enemy's Intelligence and Security Services.
Source: Keyhan, The Israel Project