TEHRAN: A strong earthquake with a magnitude of 6.2 struck on Saturday near the northwestern Iranian city of Tabriz, Tehran University's Seismological Centre said.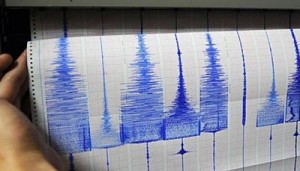 Iranian news agencies made no immediate mention of casualties or damage, but reports were preliminary.
The quake hit at 4:43 pm (1223 GMT) with an epicentre about 60 kilometres (40 miles) northeast of Tabriz, at a depth of 10 kilometres (six miles), according to the Seismological Centre.
The US Geological Survey, which monitors earthquakes worldwide, confirmed the temblor near the city which has a population of 1.5 million people.
It measured 6.2 on the Moment Magnitude Scale used for quakes stronger than 5.
The Iran Project is not responsible for the content of quoted articles.